20 Best Netflix Movies You Haven't Seen
February 13, 2015
As great as Netflix is, finding good movies you haven't yet seen can be a chore. You may have even started believing that you've already seen them all. Rest assured, there is very little chance you have.

GiftcardCabin suggests movies you haven't seen, but you should. To do this, we only recommend movies that have received at least a 7.0 rating on IMDB and a 60% Fresh score on Rotten Tomatoes. This means that these movies have been appreciated by both critics and viewers, so you can trust that they're awesome. We also try to specialize in movies that didn't make a huge splash at the box office or which didn't get the attention they deserved, so there is little chance you have already seen them.

Below we count down our most favorite movies among those available to stream on Netflix Instant USA. If you need a subscription we sell Netflix gift card that will be delivered to you electronically in a few seconds!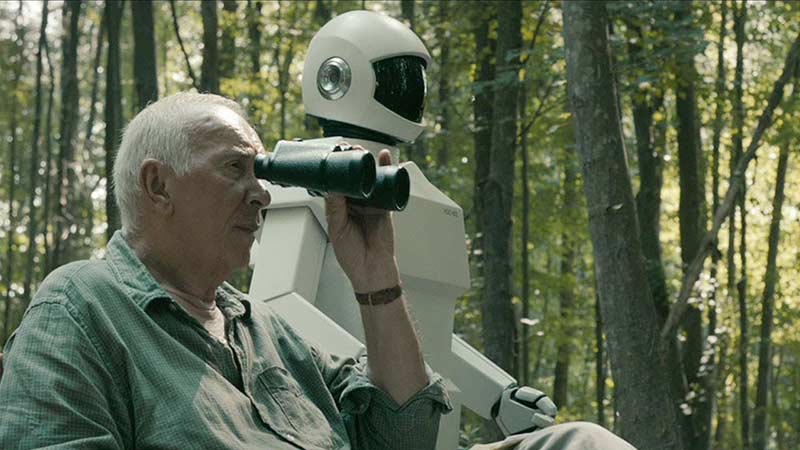 Set in the near future, Frank, a retired cat burglar, has two grown kids who are concerned he can no longer live alone. They are tempted to place him in a nursing home until Frank's son chooses a different option: against the old man's wishes, he buys Frank a walking, talking humanoid robot programmed to improve his physical and mental health. What follows is an often hilarious and somewhat heartbreaking story about finding friends and family in the most unexpected places.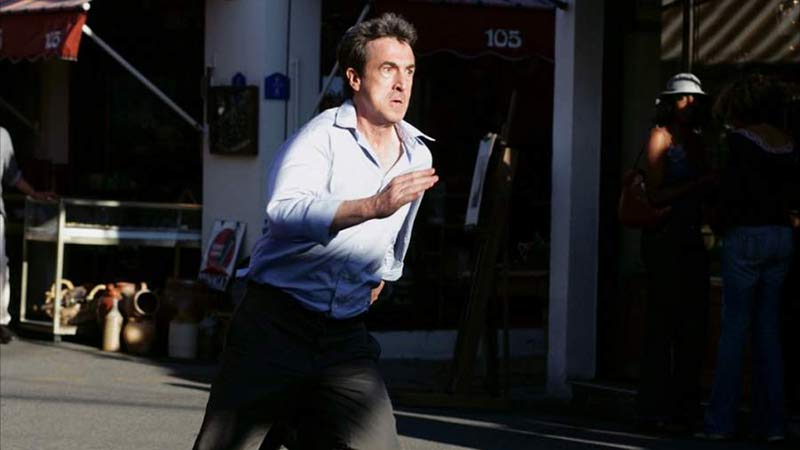 An innocent man is on the run after he's accused of murder and his spouse seemingly returns from the grave in this thriller from France. Alex Beck (François Cluzet) is a doctor who has slowly been putting his life back together after his wife Margot was murdered by a serial killer. Eight years on, Alex is doing well enough until he finds himself implicated in the murder of two people, with plenty of evidence pointing to him as the killer even though he knows nothing of the crimes.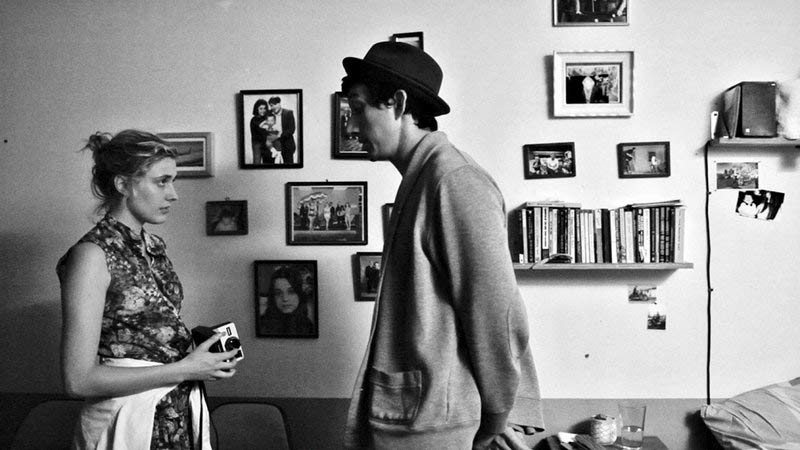 Frances (Greta Gerwig) lives in New York, but she doesn't really have an apartment. Frances is an apprentice for a dance company, but shes not really a dancer. Frances has a best friend named Sophie, but they aren't really speaking anymore. Frances throws herself headlong into her dreams, even as their possible reality dwindles. Frances wants so much more than she has but lives her life with unaccountable joy and lightness. FRANCES HA is a modern comic fable that explores New York, friendship, class, ambition, failure, and redemption.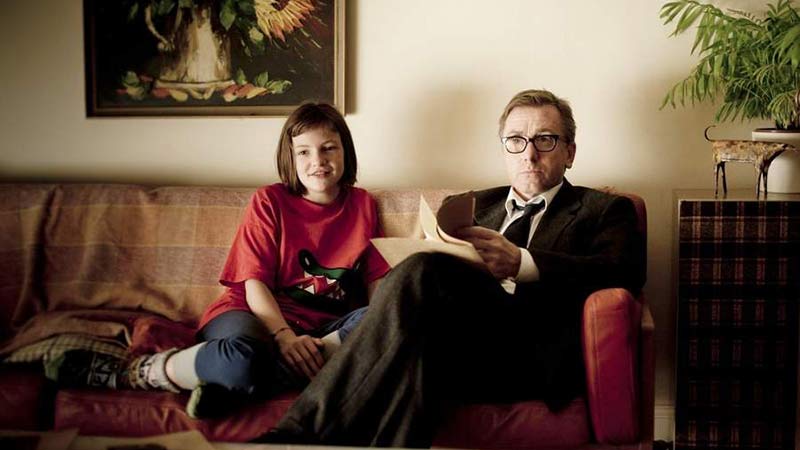 The summer holidays have just begun and 11 year-old Skunk's afternoons are full of day dreams and curious wanderings around her neighborhood - with the exception that she must regularly give herself injections to combat her type 1 diabetes. When, one day, Skunk (Eloise Laurence) discovers her bitter and angry older neighbor, Mr. Oswald (Rory Kinnear), savagely beating Rick, a psychologically-troubled boy from the neighborhood whom Mr. Oswald's daughter has callously and fictitiously accused of rape, Skunk's innocence begins to vanish. Trying to find solace with her loving nanny (Zana Marjanovic) and father (Tim Roth), with whom she is very close, Skunk is unwittingly drawn into her neighbors' unfolding melodrama involving violence, sex, and life-shattering illness. Her home, her neighborhood and her school all become treacherous environments where the happy certainties of childhood give way to a fear-filled doubt, and the promise of a complex, broken future. Overwhelmed by her experiences, Skunk herself is drawn into an ethereal chaos from which she may only return through the intense love of those closest to her.
The Ice Storm looks into the lives of a wealthy Connecticut family who are calm and civil on the outside, but whose lives are quietly falling into chaos. The Ice Storm was adapted from the acclaimed novel by Rick Moody.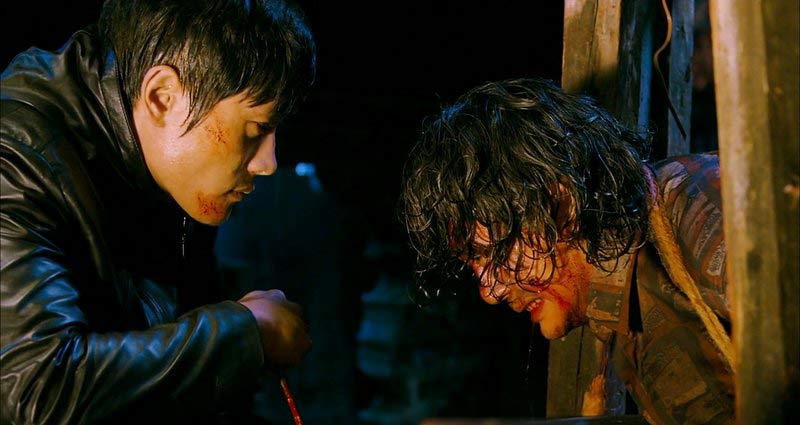 I Saw the Devil is a shockingly violent and stunningly accomplished tale of murder and revenge from Korean genre master Kim Jee-woon (The Good, The Bad, The Weird and A Tale of Two Sisters). Oldboy's Choi Min-sik plays Kyung-chul, a dangerous psychopath who kills for pleasure. The embodiment of pure evil, he has committed horrifying and senselessly cruel serial murders on defenseless victims, successfully eluding capture by the police. On a freezing, snowy night, his latest victim is the beautiful Ju-yeon, daughter of a retired police chief and pregnant fiancée of elite special agent Soo-hyun (The Good, The Bad, The Weird's LeeByung-hyun). Obsessed with revenge, Soo-hyun decides to track down the murderer, even if doing so means becoming a monster himself. And when he finds Kyung-chul, turning him in to the authorities is the last thing on his mind. The lines between good and evil fall away in this diabolically twisted game of cat and mouse. Pushing the concept of revenge to its most extreme limits, Kim Jee-woon brilliantly transcends the police procedural and serial killer genres in surprising and thrilling new ways.
Tashi has been raised as a Buddhist monk since age five. When he gets erotic phantasms as an adolescent, his spiritual master decides it's time to taste profane life, sending him on a journey in the real Himalayan world. Once he is told his hottest dream was real, Tashi decides to leave the monastery and marries Pema, the daughter of a rich farmer, who was actually engaged with local stone-mason Jamayang. The ex-lama soon becomes a rich land-owner himself, and makes a killing from his harvest by bringing it to the city instead of selling at half price to the local merchant Dewa, but half of his next harvest perishes in a fire, yet he comes trough and raises a bright son, Karma. After committing infidelity, contemplated for years, and as he later hears from the promiscuous Indian labourer girl, Tashi reconsiders his life...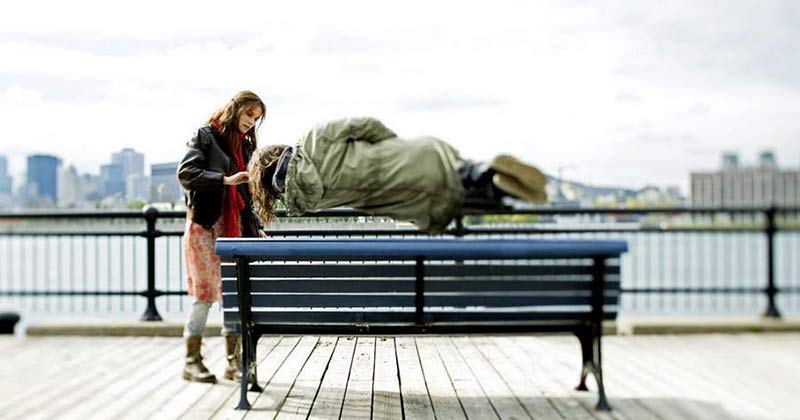 A young boy stands on a station platform. The train is about to leave. Should he go with his mother or stay with his father? An infinity of possibilities rise from this decision. As long as he doesn't choose, anything is possible. Every life deserves to be lived.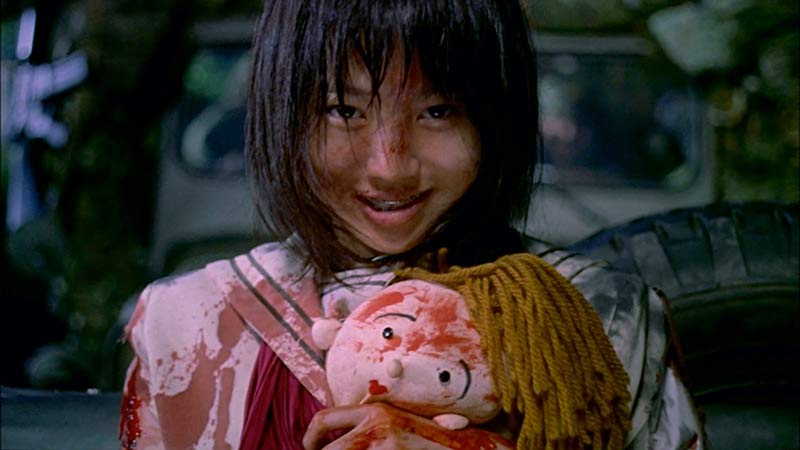 "Battle Royale" is one of the most controversial and challenging movies ever made.The film is very gory and violent,but it's also witty,satirical and thought provoking.The concept of "Battle Royale" is pretty simple.The act of Battle Royale decrees that once a year a class of 9th graders is chosen at random,stranded on a small island,and armed with random weapons.The kids are also outfitted with strange necklaces that monitor their locations and life functions,and explode if more than one student is alive at the end of 72 hours.The kids are forced to become savage killers,and the movie provides them with interesting personalities and human reactions to the horrible situation in which they find themselves.The acting is brilliant and the violence is horrific and merciless.The film is very exciting and well-photographed.A masterpiece that needs to be seen by every fan of wonderful Japanese cinema!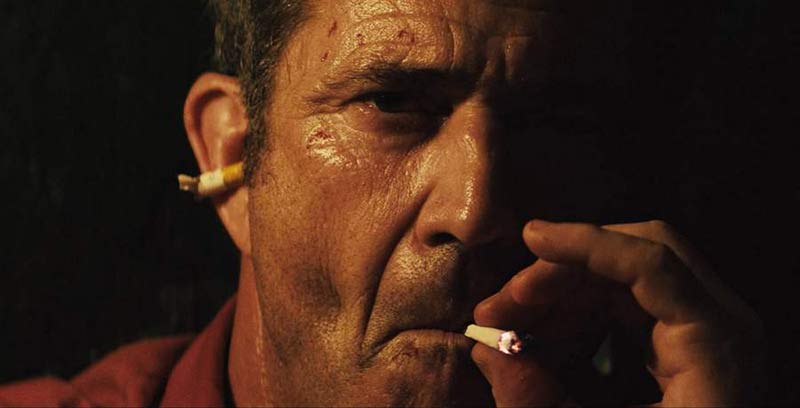 Apprehended by the Mexican authorities, Driver is sent to a hardcore prison where he enters the strange and dangerous world of 'El Pueblito'. Not an easy place for an outsider, unless it's with the help of someone who knows the ropes - a 10-year-old kid. The movie is also known under the name "How I Spent My Summer Vacation"
15-year-old Oliver Tate has two objectives: To lose his virginity before his next birthday, and to extinguish the flame between his mother and an ex-lover who has resurfaced in her life. Precocious Oliver struggles with being popular in school but when a dark-haired beauty takes interest in him, he's determined to become the best boyfriend in the world. Meanwhile, his parents' already rocky relationship is threatened when his mother's ex-boyfriend moves in next door. Oliver makes some unorthodox plans to ensure that his parents stay together and that Jordana still likes him.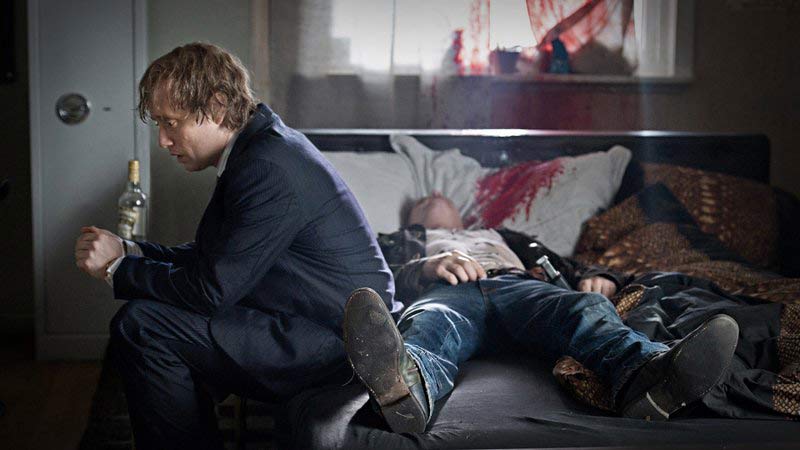 A man living on both sides of the law is caught in a dangerous game in this thriller from Norwegian director Morten Tyldum. Roger Brown (Aksel Hennie) makes his living as a corporate recruiter, finding talented people who work for other companies and making them lucrative offers to join the firm currently signing his paychecks. Roger's work brings with it a handsome salary, but he suffers crushing insecurity when it comes to his beautiful wife Diana (Synnove Macody Lund), and he constantly showers her with expensive gifts in hopes of staying on her good side. Between Diana's expectations and the equally expensive tastes of Roger's mistress Lotte (Julie R. Olgaard), Roger needs cash, so he's taken on a high-paying second job -- stealing rare works of art. Roger is just good enough and smart enough to know that he'll get caught eventually, and when he learns of a man with an authentic Rubens, he hopes to make one last score that will keep him well-set for a long time. But Roger soon finds out there's a catch -- the man with the painting is also someone he's supposed to recruit for a client, and he's clearly a few steps ahead of Roger. Hodejegerne (aka Headhunters) was an official selection at the 2011 Toronto International Film Festival.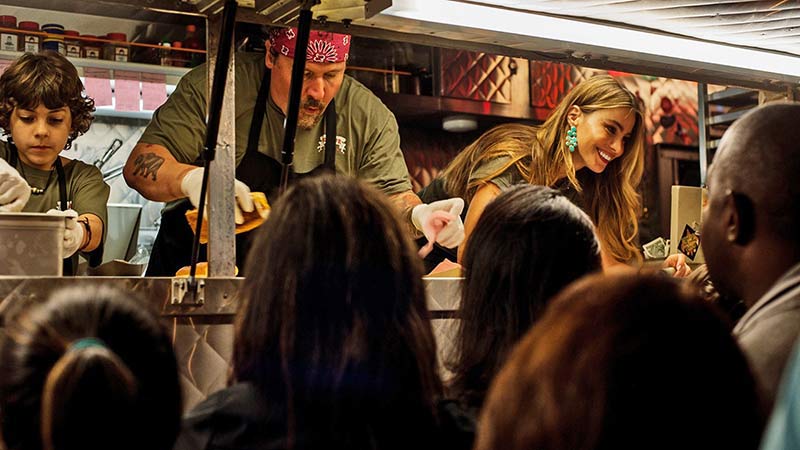 Carl Casper is an acclaimed chef with a family life that seems as decaying as his artistic freedom. Those frustrations boil over into a raucous viral-videoed public confrontation against a restaurant critic who panned his cooking of food that his boss ordered him to make against his instincts. Now with his career ruined, Carl's ex-wife offers an unorthodox solution in Miami: refit an old food truck to offer quality cooking on his own terms. Now with his young son, Percy, and old colleague, Martin, helping, Carl takes a working trip across America with that truck to rediscover his gastronomic passion. With Percy's tech savvy and Martin's enthusiasm, Carl finds that he is creating a traveling sensation on the way home. In doing so, Carl discovers he is serving up more than simply food, but also a deeper connection with his life and his family that is truly delicious in its own way.
7. Zodiac (2007) IMDB: 7.7 RT: 89%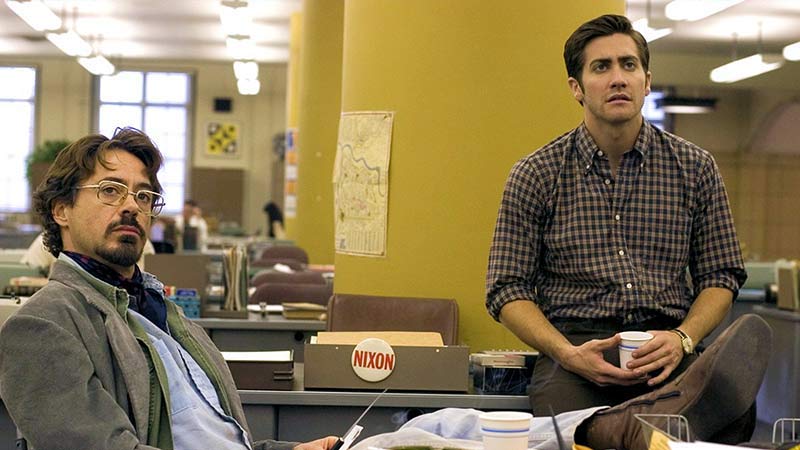 A serial killer in the San Francisco Bay Area taunts police with his letters and cryptic messages. We follow the investigators and reporters in this lightly fictionalized account of the true 1970's case as they search for the murderer, becoming obsessed with the case. Based on Robert Graysmith's book, the movie's focus is the lives and careers of the detectives and newspaper people.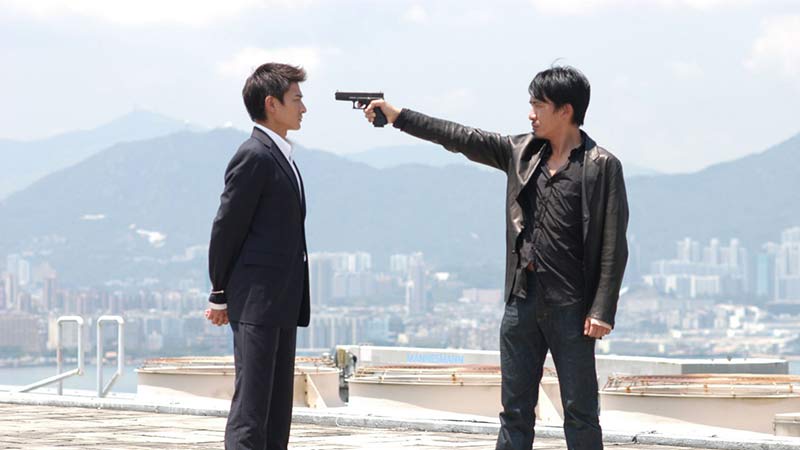 Chan Wing Yan, a young police officer, has been sent undercover as a mole in the local mafia. Lau Kin Ming, a young mafia member, infiltrates the police force. Years later, their older counterparts, Chen Wing Yan and Inspector Lau Kin Ming, respectively, race against time to expose the mole within their midst.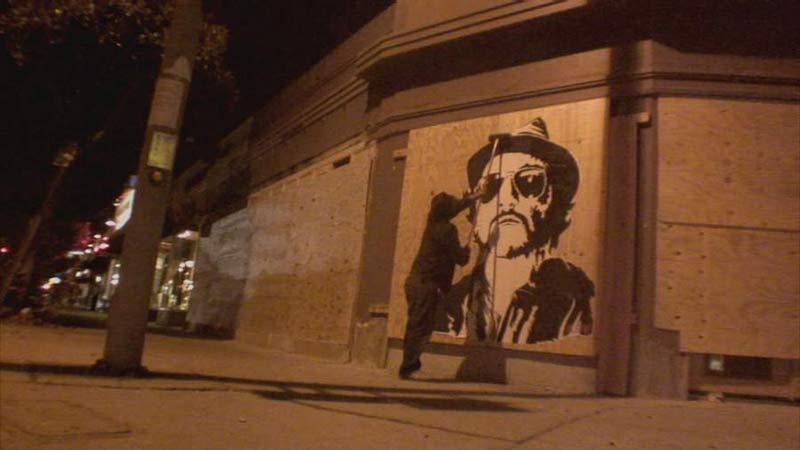 Exit Through the Gift Shop fjallar um graffiti eða götulista manninn (street artist) Bansky sem enginn veit hver er í alvörunni en samt er hann heimsfrægur og það þykir mikill heiður ef Bansky spreyjar mynd eða skilboð á eignina þína, þá má treysta því að það verður ekki málað yfir það. Þessi heimildarmynd er síðan 2010 og er án ef ein af mínum uppáhalds heimildarmyndum. Myndin byrjar á ákveðnum söguþræði sem felst í því að finna þennan leyndardómsfulla Bansky, en endar svo einhvers staðar allt annars staðar. Algjör óþarfi að segja meira, nema að þessi heimildarmynd er frábær.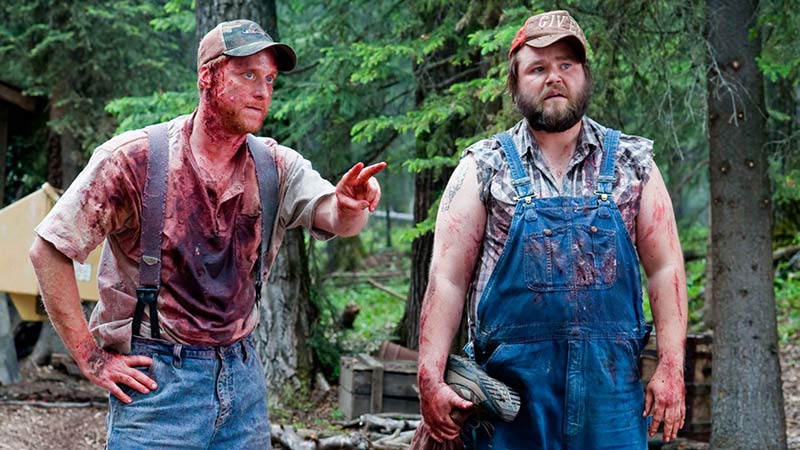 Two lovable West Virginian hillbillies, are headed to their "fixer-upper" vacation cabin to drink some beer, do some fishin', and have a good time. But when they run into a group of preppy college kids who assume from their looks that they must be in-bred, chainsaw wielding killers, Tucker & Dale's vacation takes a bloody & hilarious turn for the worse.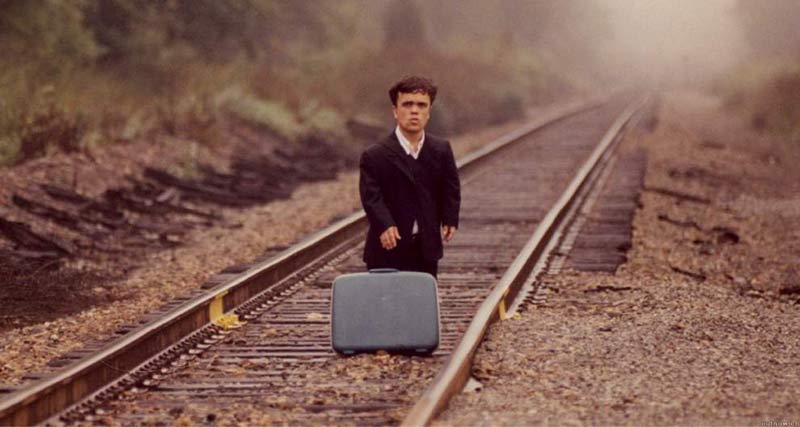 The passion of the lonely and quiet dwarf Finbar McBride is trains. Fin inherits some land with an old depot in the middle of nowhere in Newfoundland, New Jersey, when his partner, also a fanatic for trains and unique friend Henry Styles, dies. He moves to the train station, where his neighbor is the Cuban Joe Oramas, who is manning his sick father's hot-dog trailer. He also meets Olivia Harris, a clumsy divorced woman who grieves the death of her beloved son Sam. After some days, the weird trio becomes friends.

Shortly after his best friend, Dr. Andrew Bagby, was slain by jealous ex-girlfriend Dr. Shirley Turner, filmmaker Kurt Kuenne was shocked to learn that Turner was pregnant with Bagby's unborn child. Hoping to create a film that would serve as both a memorial to Bagby and an introduction to the father the boy would never know, Kuenne quickly began production on a film celebrating the life of his late friend. Traveling across the entire continental United States, Kuenne made it his personal mission to interview everyone who had ever known his best friend so their memories would be captured on camera before they faded.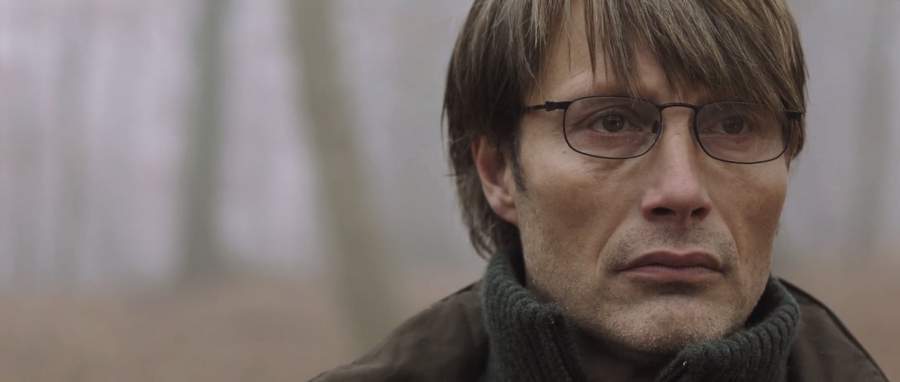 Lucas, a former school teacher who has been forced to start over having overcome a tough divorce and the loss of his job. Just as things are starting to go his way, his life is shattered when an untruthful remark throws his small community into a collective state of hysteria. As the lie spreads, Lucas is forced to fight a lonely fight for his life and dignity.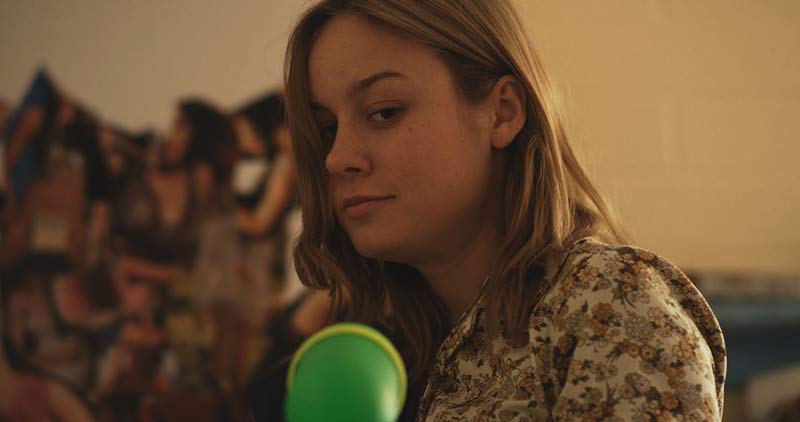 Grace (Brie Larson) has dedicated her life to helping kids who have slipped through the cracks of the system. Committed to her job and in love with kindhearted co-worker Mason (John Gallagher Jr.), she's still struggling to make sense of her own troubled past when she learns that her life is about to change forever. Meanwhile, into the facility walks a young girl who's been constantly shifted between group homes due to dangerous behavior. Almost immediately, Grace forges a powerful connection with her new charge. Now if Grace can just open up to Mason the way she encourages her kids to open up to her, she may find a way to make peace with the future while still providing support to the kids who depend on her the most.